Tomorrow, Woodbine will open the doors for their 2010 thoroughbred season, and they've decided to dedicate this year to the horseplayer by dropping track takeouts to industry low levels.
WPS bets will now be offered at 15%. All exotics will be have a takeout of 18%, with the exception of triactors which will have a takeout of 19.5%.
The takeouts used to be 16.95% for WPS, 20.5% for exactors and doubles, 25% for Pick 4's and Pick 6's, 26.3% for superfectas and Pick 3's, and 27% for triactors.
The hardest part of making this change was convincing the Ontario HBPA that their contract needed to be changed because their percentages had to be prorated for this to work. It took a lot of meetings, but the astute Woodbine executives team was able to finally convince the horsemen that when takeout drops, players will churn back the extra money they won, so the bottom line will be at least the same. Of course, when horseplayers last longer, and spend more time handicapping, betting and watching races, they may forgo other forms of gambling, and more importantly, start introducing their family and friends to the great game of horse racing, and this potential for strong growth has apparently excited both horsemen and WEG executives alike.
Because track takeouts were being cut to close to three quarters of what they used to be, instead of receiving an extra 2% on all wagers, the horsepeople have agreed to receive an extra 1.5% on each dollar bet instead, and an additional 1.5% on triactors.
In order to get the horsemen to go along with this monumental effort, Woodbine promised to keep purse levels at least the same this year, and next year. An executive stated off the record that "Woodbine was planning to announce a 15% purse cut on the thoroughbred side, just like they did on the standardbred side, by August 1st, if this agreement failed."
The same executive, who stressed she wanted to stay anonymous, said that "Things are so much brighter now that Davey is giving up control. It is like Woodbine finally got rid of the monkey on its back." She then joked, "He'll still be around for a few months doing the only thing he is any good at, collecting his big fat pay check."
The government agencies too had to go along with this plan. It took about twelve meetings but they finally understood the math behind the cuts and what churn means, so it was agreed that the Ontario Government will now receive .385% instead of .5% on each dollar wagered, while the Canadian Government will now retain .615% instead of .8% on each dollar wagered for the provision of drug control, photo-finish, video patrol and audit services.
But that isn't all. Newly appointed
WEG Token Racial Minority V.P. Ravi Singh Singhasong
stated that "instead of using the term "
Take Out Adjustments,
" which is too lengthy a term anyway, money put into HPI accounts based on how much a horseplayer bets, will now be referred to as "Rebates." We will now be giving out Rebates to all HPI members on every bet they make with no weekly minimum. All bets made through HPI will now receive at least 2% paid out weekly. Those who bet over $5,000 a week will receive rebates of 4% on all wagers, and those who wager $10,000 a week or more will receive 6%. The exception is that there are certain tracks that we can only pay rebates of 2% on because of contractual restrictions, so we be informing our bigger betting customers that it might be in their best interest to avoid playing those tracks."
"We also convinced the horsemen to pay for half the rebate and they seemed to understood that the rebate money would be bet back in almost every case, so in the end they would wind up with at least close to the same, but probably a whole lot more," said Singhasong.
Ravi continued, "We will also now pay our customers whatever the US tracks pay on all bets, and therefore
cease taking a cut out of the horseplayers winnings if they hit a triactor on a California race, for example
. It is just bad Karma to rip off the horseplayer, really bad Karma. No more bad Karma."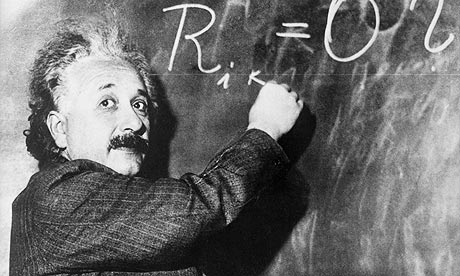 "One more surprise," Singh Singhasong went on, "we are
giving our customers their breakage
. It is 2010, we had computers that could figure out exact payoffs to the penny years ago. We don't use chalk boards for the odds anymore, and haven't for some time. There is no reason not to give our customer all their money, not just most of it, they earned it. So that is what we are going to do."
Asked what triggered this seemingly new philosophy, Singhasong said, "
Besides having a new visionary guiding us
, we looked at our business model, and the lack of growth that has resulted. The fact that we have been losing horseplayers and potential horseplayers to Betfair, online poker, sports betting, and offshore ADWs. We finally decided enough is enough,
lets bloody well compete for their business
.....we know that at Woodbine, we have a very good racing product, but a terrible betting product, the track takeouts rates we had before today were the laughing stock amongst all knowledgeable gamblers."
"What pushed us overboard, though, was seeing the continued growth and success of Tampa Bay Downs with their gradual takeout reductions, and compared it with the awful, rancid, dreadful decline at Calder Race Course. Then we looked at our numbers, and we have the same handle that Calder has today, almost half of what Tampa Bay does daily. Look at our purse structure compared to Tampa, if not for slots, we'd be running for peanuts. We realized our model is broken, so now we will fix it."
Ravi and the rest of the WEG decision makers must have figured out that during their
2002-2003 meet, Tampa Bay did $2,550,096 per day
in handle, and after a couple of takeout reductions, now appears to be
averaging over $4,000,000 a day
this meet, while
Calder did $397,369 in handle per race back in 2003
, and only
did $235,000 per race in handle in 2009
. Calder foolishly increased takeout early in 2008.
Instead of a gradual decrease in takeout like Tampa Bay has done, Woodbine has decided to grab the bull by the horns.
"Gradual Shmadual," said Singh Singhasong, "2010 is THE YEAR OF THE HORSEPLAYER AT WOODBINE, oh and one more thing, APRIL FOOLS' DAY."